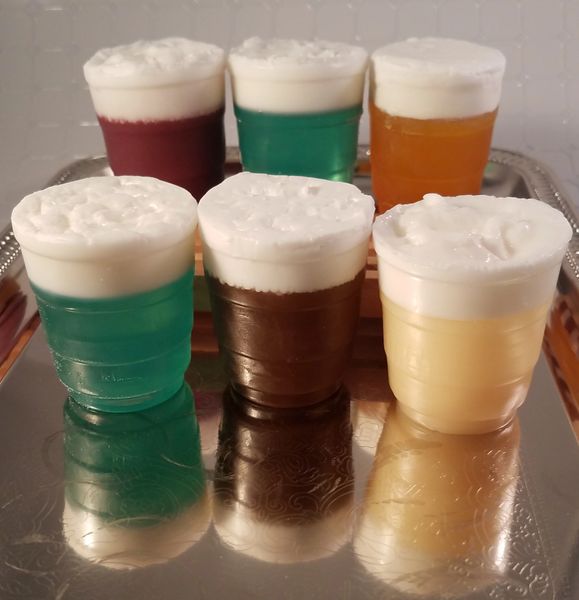 6 pint sized glycerin based soaps made with Mango and Shea Butter. Perfect for your favorite man cave.
Three soaps are beer fragranced: Oatmeal Milk Stout, Spiced Amber Ale, Honey Ale,
Three are gift sized favorites of our Men's soap line - Yacht Club, Spice Island, and The Back Nine.
These soaps are sure to please. Just don't try to drink them!
All soaps can be purchased in full sized 5oz bars.
Ingredients:
Propylene Glycol, Water, Sorbitol, Sodium Stearate, Glycerine, Sodium Laureth Sulfate, Sodium Myristate,
Sodium Laurate, Triethanolamine, Shea butter, Mango Butter, Titanium Dioxide, Fragrance Oil, Geltone Colorant
Size: 2.35oz ea, Dimensions 2x2"